A brief history of Southport
Historically part of Lancashire, the town was founded in 1792 when William Sutton, an innkeeper from Churchtown, built a bathing house at what is now the south end of Lord Street. At that time, the area, known as South Hawes, was sparsely populated and dominated by sand dunes. At the turn of the 19th century, the area became popular with tourists due to the easy access from the nearby Leeds and Liverpool Canal. The rapid growth of Southport largely coincided with the Industrial Revolution and the Victorian era. Town attractions include Southport Pier with its Southport Pier Tramway, the second longest seaside pleasure pier in the British Isles, and Lord Street is an elegant tree-lined shopping street.
Extensive sand dunes stretch for several miles from Woodvale to Birkdale, the south of the town. The Ainsdale sand dunes have been designated as a national nature reserve and a Ramsar site. Local fauna include the Natterjack toad and the Sand lizard. The town contains examples of Victorian architecture and town planning, on Lord Street and elsewhere. A particular feature of the town is the extensive tree planting. This was one of the conditions required by the Hesketh family when they made land available for development in the 19th century. Hesketh Park at the northern end of the town is named after them, having been built on land donated by Rev. Charles Hesketh.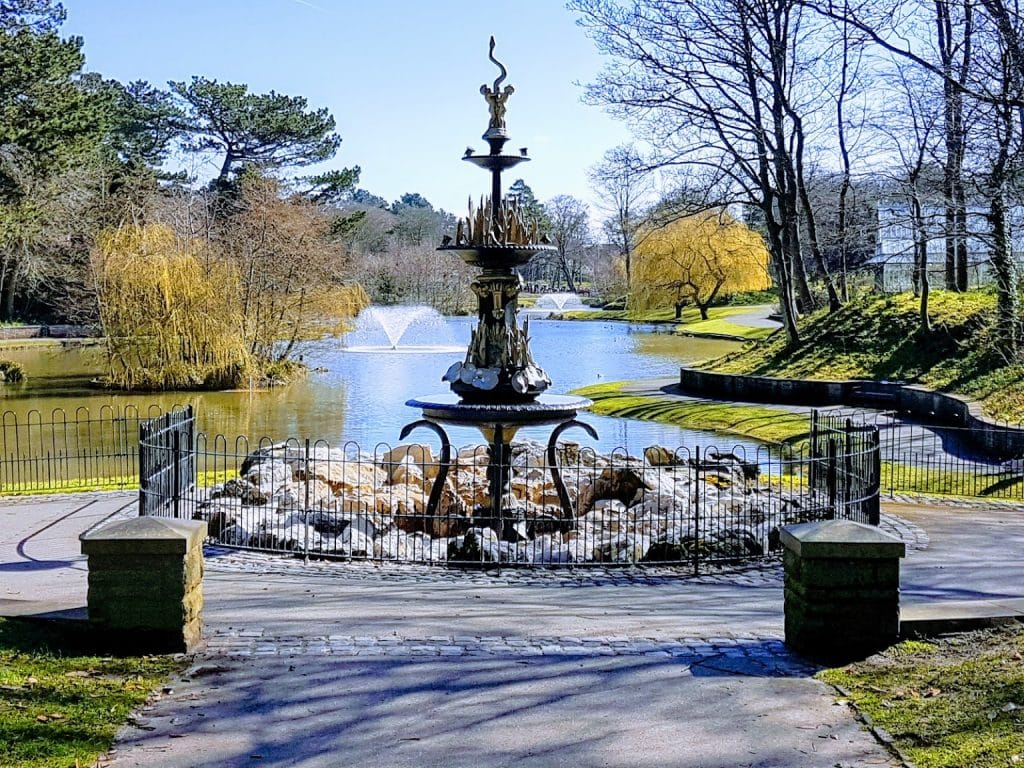 Southport today is still one of the most popular seaside resorts in the UK. It hosts various events, including an annual air show on and over the beach, the largest independent flower show in the UK (in Victoria Park) and the British Musical Fireworks Championship. The town is at the centre of England's Golf Coast and has hosted the Open Championship at the Royal Birkdale Golf Club.
Red Rum, the three time Grand National winner trained on Southport's extensive flat sandy beach and there is a statue to this famous racehorse in the Wayfarers Arcade situated on Lord Street.
(Extracts from Wikipedia, on-line encyclopedia)